MapleStory 2 - Top Online Game Graphic Fun For Vietnamese Game
Maplestoryer
Date: Mar/10/17 13:23:50
Views: 1523
MapleStory 2 is a fun online games with fun cartoon graphics Vietnamese players can not be ignored. The set of free MapleStory 2 games at peak hours will trigger storms in the global online game market in 2017.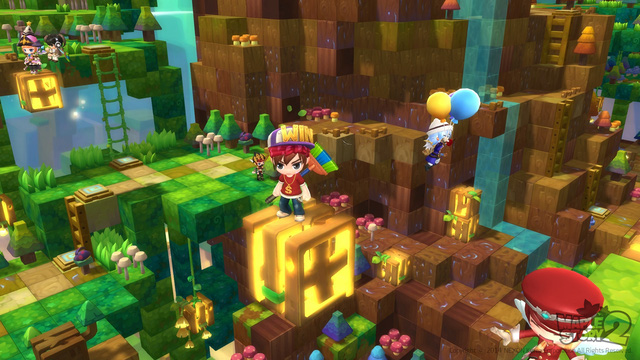 MapleStory 2 is the sequel to MapleStory, a game that has infused communities of gamers 10 years ago with Nsquare and Nexon. In fact, MapleStory 2 has been rolling out in Korea since 2015 and is badly reproached, even potentially ... drowning right from the start, but luckily Nexon has released a lot of new updates to save. Picking up the situation and the game is still lucky to stay.
Unlike its predecessor, MapleStory 2 has a 3D-style design with outstanding legacy features such as combos, combos and bosses. In addition, the game also has all the new features such as self-made copies, home systems, interesting mini games that gamers can play with others. The game has been scheduled to be available in English but the release date has yet to be announced by the publisher. To date, more than likely the 3D online games will be released worldwide in 2017, which is also a way to promote the product.
The MapleStory 2 development team has worked hard with new tweaks, reworked bosses, parties, class characters ... to create new experiences for gamers, keeping people in the loop. This exciting open world as well as entice more players.
MapleStory 2 always get the attention of many Vietnamese gamers because of the non-target action play with extremely interesting combos, almost all players control the character moves, blowing in the game through the table. movie. Along with that is the animation platform is very cute and beautiful graphics. Hopefully the game will soon launch the English version with many new enhancements.