Maplestory Afterland Guide - How To Get Land of Riches
Maplestoryer
Date: May/03/18 16:05:27
Views: 3241
Hey there, folks! It's time for a much-needed guide! As a preface, I'd like to say that finding an up-to-date guide for this content proved to be quite traumatizing for me. Most of what I found was from right after the release, when bugs were rampant and the players were quite perplexed as to how it got released as such. The few guides I found that were released after that time just weren't detailed enough or included extraneous quests that absolutely are not needed to complete the content.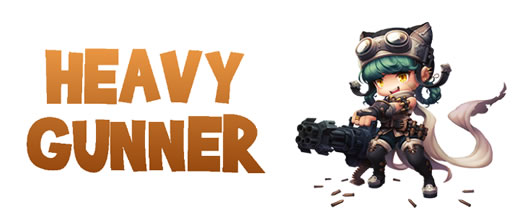 The Afterlands is content that is available to all classes starting at level 75 via the light bulb notifier. The rewards for this content are four permanent totems, each giving +20 to a single stat and 7 M/ATT, as well as a set bonus of 10 M/ATT for equipping three of the totems. If you detest obtaining totems that expire in 30 days, or are playing a character without event totems, this is a worthwhile investment of your time as the rewards are permanent. The content also gives decent exp if you are below level 100.
Land of Riches
Enter the portal on the far left and accept a quest from Old Tombstone Maker
Attack the rock on the far right until a stone drops, then take the stone to the Old Tombstone Maker. Notice the time you complete this step, as you can only turn in this quest after 10 minutes
Return to the main area, then accept both quests from Joel. One quest, "A Tasteful Flavor," is a repeatable quest that gives you an important item called Delicious Gold Piece. The other quest asks you to gather [10 Food Baskets]. Once you gather these, turn the quest in and accept another quest that tasks you with eliminating 100 Treasure Thief Moustrocity. Complete both of these quests, then accept another quest from Joel
Move Joel's chest outside, then turn in the quest to Joel
Continue completing Joel's repeatable quest "A Tasteful Flavor" until you have a total of 6 Delicious Gold Pieces. This quest asks you to either gather [20 Food Baskets] or eliminate 50 Treasure Thief Moustrocity, so it is wise to gather extra Food Baskets in the second map of this area while killing Treasure Thief Moustrocity in this map as well
Accept a quest from Ben and choose the last option
Accept a quest from Mansa
Click on the bag of coins in the top right corner to accept a quest
Talk to Horemheb
Accept quest over your head
Turn in the quest to Louie the Average
Move to the next area
Maplestoryer.com as one of the most professional online store which glad to share more Maplestoryer News and cheap Ms mesos with instant delivery.