Nexon Posted A Picture Puzzle For Tree of Savior And MapleStory 2
Maplestoryer
Date: Jun/01/17 21:18:31
Views: 1363
Most hilarious when Nexon has posted a picture puzzle on a fan page. These days the company released a contest for a fall image along with the hash tag #whatgamesareyouguessing. The gamers are guessing a variety of games, the two most discussed games are the Tree of Savior and MapleStory 2 of the Nexon sure enough.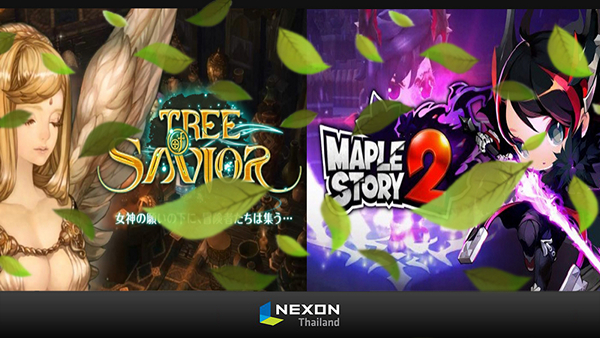 If you talk about the relevance of the image to online MMORPG games like Tree of Savior, which many people agree to be the true Rag 2. It is enough to listen up. If you remember, the logo of the Tree of Savior is a big green tree. With yellow letters and greenish green edges. All leaves in the image will be fully color. The look of the leaves is indicative of a large wood. It is possible that this image may be related to the time it will be available. By the time there is a green leaf that begins to brown. With leaves that are light green, but not sugar, it does not end late winter or early October or September. If the forecast is correct, it is a picture that is quite a media ever.
Come to MapleStory 2 from the picture is clearly a fall. Or fall, this is the main theme of the game MapleStory, because it is the maple tree is the most beautiful. Nexon Thailand has also posted a message that leaves fallow, which is the main theme of MapleStory, but in the past, most of the maple leaves straight. This is a possibility that the team may add fun to guess people fun. It is possible to change the maple leaves to another. Even color themes will not match. Do not use distinctive symbols. But the theme of the game is very similar to the autumn. It is reasonable to assume that this game.
Both MapleStory 2 and Tree of Savior are considered to be tree games, so it is highly possible that one of the games will be open in Thailand by our Nexon Thailand team. I do not know if this is a game, but if it is MapleStory 2 games, I believe that it will get a good response from the game of Thailand.